On Vacation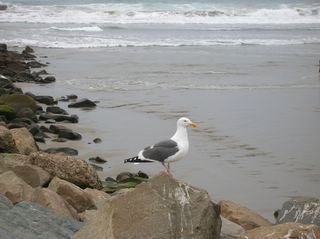 Morro Bay, CA.
It's really pretty when it's not raining. I think it would kind of suck to come here when the weather is cheerier. We saw all kinds of "closed for the winter" attractions in a nearby town that we don't mind missing like bumper cars and summer theater.
It turns out that it costs $20 per person to go to the Hearst Castle, and as Elias will tell you, there aren't even any giraffes.
We opted out of the tour and are sitting through a storm at Two Dogs Cafe enjoying some green tea and hot chocolate. Pac'a's chilling out with a chew toy back in our room.